Instructor: Tami MacDonald | Date: TBD
A rare gem, this introductory workshop takes you through the process of theatrical jewelry making.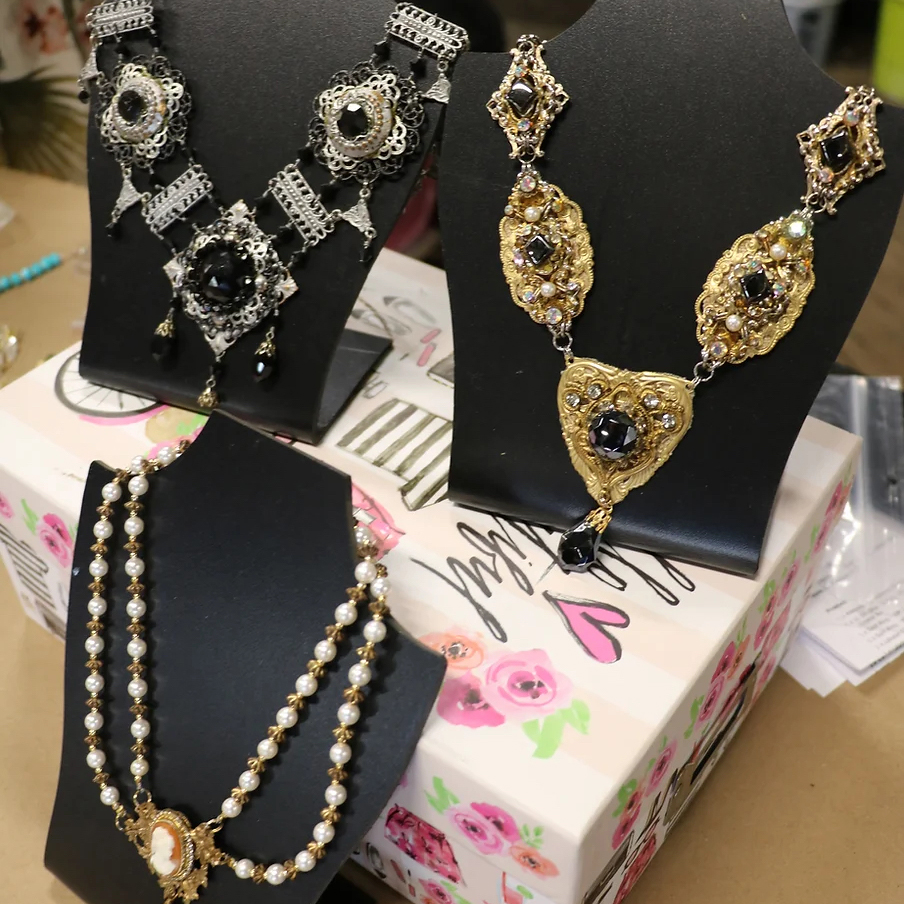 Discover how to create well-balanced, innovative and fun pieces that will last a production run.
Progress from concept to final product, practicing a variety of techniques essential to creating earrings, necklaces and accessories for theatrical or personal enjoyment. Take home your unique creations.
Ages 14+ welcome. All materials are supplied.
In this class, participants will:
Discover how to create an effective jewelry design;
Practice techniques used in working with wire, chain, gems, jewels and more;
Learn theatrical techniques to embolden your designs;
Take old jewelry and repurpose it; and
Learn chain link and observe chainmail building techniques and applications.
KEY INFORMATION
The low student-to-teacher ratio in each course ensures instruction is geared to the participant's skill level and experience. Please indicate your related experience when you register.