Instructor: Georgia Steel | Aug 28 – Sept 1, 2023
Discover an exciting variety of theatrical makeup techniques, tips and tricks from specialty makeup professionals, during this hands-on, behind-the-scenes course.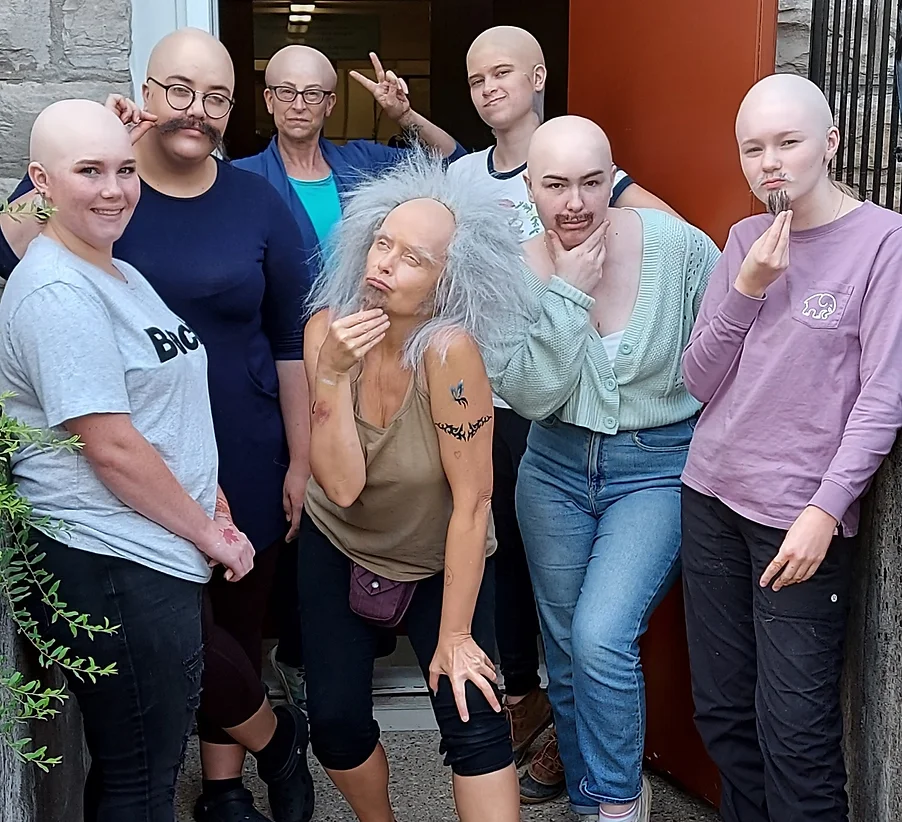 You have the option of self-applying makeup or bringing a friend to serve as your makeup model.
Stage Makeup: Practice basic male and female stage makeup and explore a variety of character looks, including aging techniques for both theatre and film.
Gore Galore: Learn gore & special FX techniques such as: bruising, scars, gashes and lacerations, burns, bullet holes, tooth dyes, and wounds of all kinds in various stages.
Prosthetics: Work with prosthetics and the proper application of: bald caps, false lashes, nose wax, gelatin flesh, liquid latex, fake teeth and more.​
​Hair: Observe how receding hairlines and lace-backed mustaches, beards and mutton chops are created for professional theatre, and practice a low-cost alternative: laying your own crepe-wool facial hair.  Discover how to use temporary hair dyes for aging techniques & other effects.
Body & Face Painting: Observe and practice body- and face-painting techniques; in particular, apply white-face specialty makeup used for cirque, mime, Geisha, sugar skull or zombie looks. Explore the ever-expanding and colourful world of face and body art, including the use of Metallics & Day Glo. Work with split cakes and sponge & brush techniques.
Tattoo You: Learn about the different types of temporary tattoos and their applications, including the products used on TV shows such as The Expanse. Explore alcohol-based tattoo paint for both hand painting and airbrushing with stencils. Observe transfers and learn how to make both stencils and transfers with your own designs, along with henna and glitter tattoos, gemstone & glitter techniques.
Drag: venture into the world of drag makeup and learn how these artists & masters of transformation prepare their looks, including blocking out eyebrows!
In this makeup intensive:
Become familiar with makeup history, trends and careers;

Learn hygienic procedures for applying makeup to others;

Use a variety of application tools – brushes, sponges, airbrushes, stencils, transfers, & fingers; 

Work with a variety of sealers, adhesives and removers;

Apply special effects products such as liquid latex, nose and scar wax, gelatin flesh effects, rigid collodion, hair & tooth dyes, and different fake-blood products;

Discover where to purchase all products used;

Explore resources for school & career options.
Materials are included in the course fee. Classes run Monday to Friday, 9:00 AM to 5:00 PM.